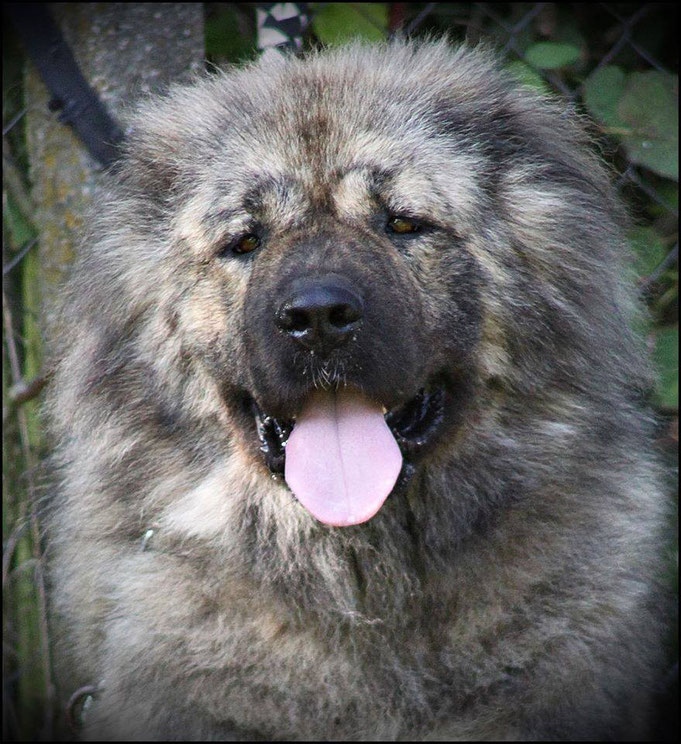 CHAMPION OF SERBIA
CLUB WINNER - BANJA LUKA 2014
6 X  CAC
2 X CACIB
HD - AA, ED - 00
import from Russia

Otac Lavande - Sampion Rusije Hambey. Potomak pasa "Ruskog Riska". Majka Lavande - CH RUS, JCH NKP KO, CH NKP KO - Baskoy Zver Akbarsa je kcerka Nezhnog Barsa (potomka Ramzesa Akmenu Gele, unuka Batira Veliki Han i pasa iz "Stolitce Sibira") i Samocvety Urala Osen - kcerke cuvenog Kunaka i Volchice iz Ruske Druzine, koja je kcerka Ruski Medved Drzuzhine.

TITLES & AWARDS / TITULE I DIPLOME:
---
PHOTO GALLERY ANCESTORS / FOTO PREDAKA:
---
DOG SHOW RESULTS / IZLOZBENI REZULTATI:
28.04.2013. CAC INDJIJA - CAC
2.05.2013. CAC BANOVCI - CAC
19.9.2014. SKAARO CLUB SHOW - SLOVAKIA.
The judge - Veronika Doniceva (RUS)
R.CAC IN CHAMPION CLASS
4.10.2014.  CACIB BACKA TOPOLA - CAC, CACIB
SPECIALITY CLUB SHOW - RUSSIAN BREEDS, BANJA LUKA - 2014
The judge : Elena Belkina (RUS)
LAVANDA - CLUB WINNER, CW, CAC, Best female!